Did you know parents change around 4500 nappies by the time their toddlers are toilet ready?!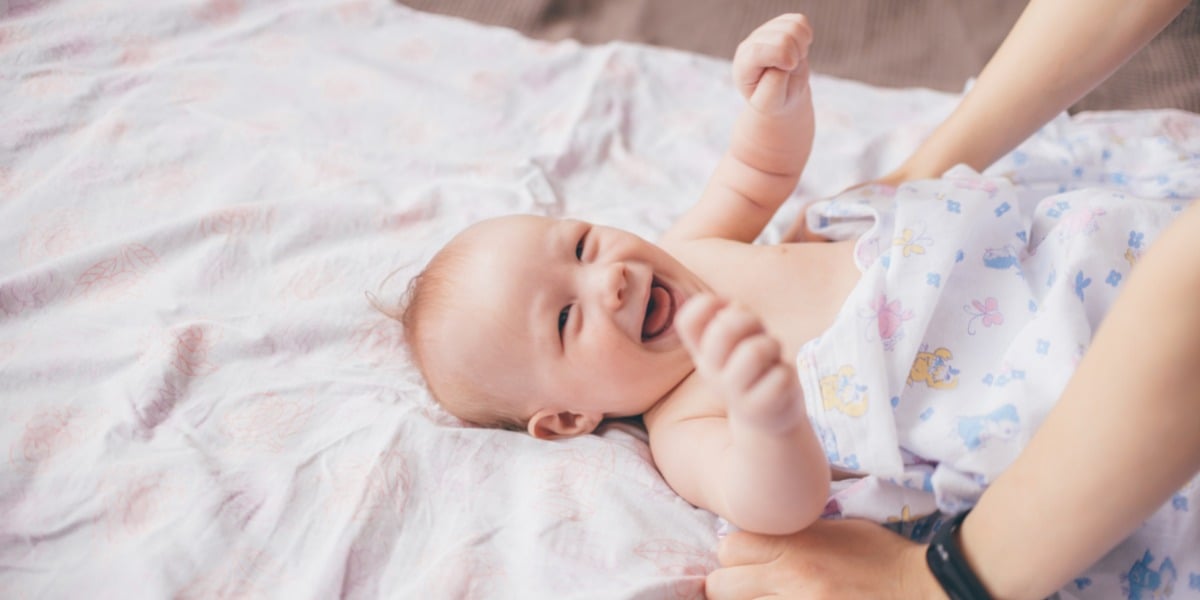 Let's face it - after doing this for two years, most of us are pretty keen to get stuck into potty training. Particularly when our kids start eating food more like an adult, and nappy changing gets a bit, well, gross!
Our EasyPeasy parents have shared their tips and tricks to support us potty training toddlers.
1. What age and stage is right?
Mum of twins, Lindsay, gives her opinion on this. "Don't force the issue. Train them when they are ready, not when you are!".
Some children transition quickly. Others resist potty training completely, which can test our parenting patience! While there is no universal age for children to move beyond nappies, many kids are ready somewhere between 12 - 24 months.
Try not to pressure your child to speed up their development - and don't get over-keen when they make quick progress! At times of stress or other growth spurts, they might revert back to nappies. This is fine and usually not a growing up setback.
2. Reward, reward, reward
Nikki, a mom of two, used reward charts when training her child.
"For us, the bribery and reward system really worked! My son Daniel was fine with wee, but poo took longer. So, we did chocolate for 'poo in the potty' in the early days, then moved to a sticker system. After a week of stickers he would get a dinosaur."
Children thrive on praise. Being told they're doing a great job is exactly what they need to hear. It's positive reinforcement at a time when they might feel scared or uncertain.
3. Go for progress, not perfection
The volume of tips and advice on how to leave nappy life behind can be overwhelming! Do your research, ask around if you're stuck, but do it you and your child's way. Toddlers decide what works for them - not what works best for you! And at this age, tantrums are more common than not.
If your child is willing to sit on the potty, that's a great sign! Encourage it. But if your little one shows resistance to the idea, wait a month or two before trying again.
A glass of prune juice a day can also help your child to have regular bowel movements - so that constipation doesn't end up being a potty-training barrier.
4. Show how it's done
When you or your partner have to use the bathroom, take your child with you. As they start to become ready for the nappy transition, their behaviour might change. They'll start following you into the bathroom and show interest or comment on what you've done in the toilet!
Encourage this and offer for them to flush the toilet with you. Or buy a second potty and encourage them to put their favourite toy on it. It's all about making this experience of change comfortable and normal.
Another idea is to let them see what their friends are doing - without this turning into toddler peer pressure! For Cathy, this approach expedited her son's progress. "Harry saw his good friend pull down his pants and wee on the grass and told me he wanted to do it like Joey!"
5. Toilet talk
Talking to your child about toilet habits plays a big role when it comes to potty training. Kids pick up messaging at a very early age, particularly around their bodies and bodily functions. Keep your tone casual, directive and positive.
It's frustrating when you're changing the sheets for the third time in a night. Or you find a poo on the floor. Even cleaning the potty out can be a little off-putting. Your feelings are really normal - just hide these from your child!
When the inevitable accidents happen, involve your little one in the clean-up process. Give them a cloth or towel and let them help you dry the floor. Ask him or her to come with you to the bedroom and choose which underwear they want to put on.
6. Location, location, location
Start changing toddlers in the room where their poo ultimately goes - which is usually bathroom related. Discard the nappy contents in front of your child and encourage your little one to flush. This can help to normalise the toilet and help your child to connect with the behaviour that nappy contents go somewhere - the toilet!
Transitioning nappy to potty to toilet can also be helped by good weather and outdoor space. Claire, mum of two, found the warm sunny weather beneficial for her son moving to 'big boy pants'. "We got off lightly because it was summer when my son turned two. I just had him outside a couple of days and let him run around in just undies."
Lindsay echoes this but shares: "My son runs outside to wee in the grass/drain/bushes - no issue there - but he can't be bothered to stop playing to go and poo on the loo!"
7. Use heroes to your advantage
We've all spent a lot of time, especially during lockdown, learning about who our little ones admire. It's not always us! Many parents are now overly familar with Elsa (Frozen) and other characters, like Peppa Pig. Use these to your advantage in nappy transitions!
Buy underwear for your children with their favourite characters on them. Let them choose which underpants to put on. Celebrate leaving nappies behind by connecting your children to positive hero-associated ideas.
Another mum we spoke to, Cathy, took this idea and applied it to the first stage of potty training. "Harry didn't like his potty until I covered it in Lightning McQueen stickers! After that, all went well."
8. Forget comparisons
Ignore the mums who sail through this - or high-five yourself if you're one of them! Your toddler is the one who is ultimately in control of whether or not they use the toilet. Some parents have children who transition quickly. Each child responds to change differently.
Lindsay shares her thoughts on this. "My daughter Emma was potty-trained in a few days. And yet we're still not winning with her brother Andrew - two months down the line!"
9. Have fun
The quickest shortcut to potty training confidence is to make it fun! It's a wonderful new stage of independence you and your toddler experience together. Think up your own creative ways and rely on your toddler's imagination to bring play into the process.
While you're here!
Supporting parents is our mission 😎 And we're super excited to have launched our new IOS app - Download our parenting app now!
Yep, we're on a mission to help you thrive. For us, thriving means parents equipped with the ideas and support needed for daily life with kids. Our app is full of ideas to help you in meltdown moments or hacks to bring the play back to brushing teeth, getting dressed and more.
Until the end of June, we're giving all parents the opportunity to use our app for FREE!