At 8pm on the 26th March, as waves of applause filled the air across the country, Sian Chapman looked on from her 5th floor window on the maternity ward at Lincoln County hospital.
As an NHS ICU nurse she felt "humbled", but "anxious for what was to come over the following weeks." Just 3 hours later, after a 6 hour-long labour she gave birth to her first baby. Born in the midst of the UK Covid-19 pandemic and one of the first of the 246,000 'lockdown babies'.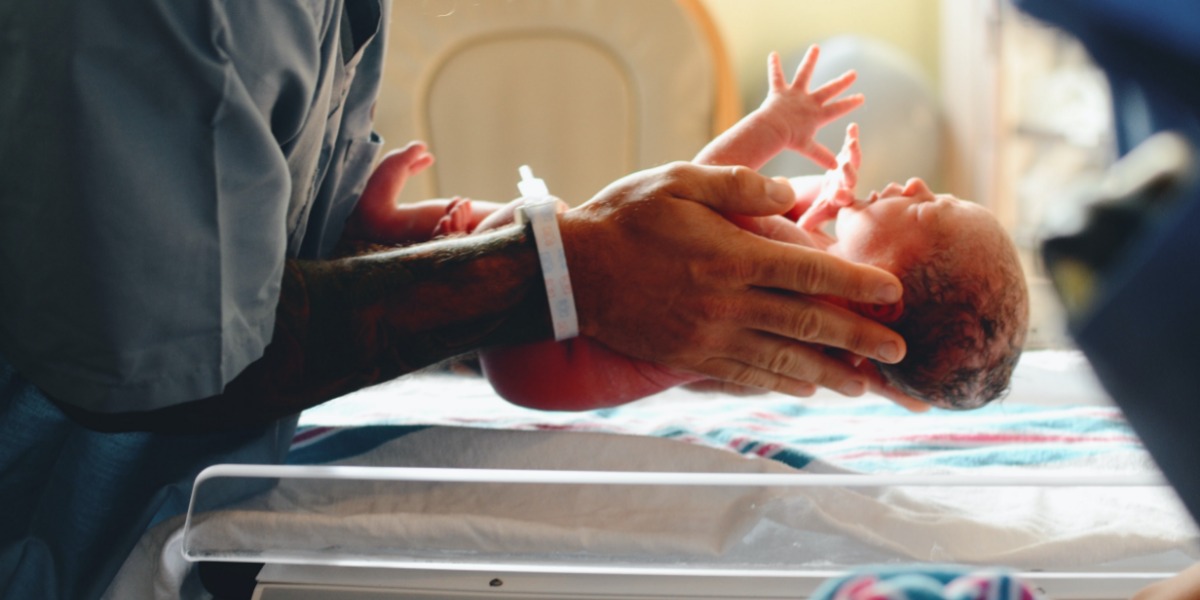 Although the added stress of giving birth during a time of international crisis has been an active concern for many, Adrienne Reid-Irvine, who gave birth to her second baby at the Royal Women's Hospital in Melbourne, Australia, describes her labour and birth as "an incredibly positive experience."
Her husband, who stayed at home with their older daughter as an extra precaution, watched on video chat as their second daughter was welcomed into the world.
"I did a lot of mental prep to be open to labouring by myself," she said. "I was never scared about being infected at the hospital because the protocol is so good and hospital staff are constantly using hand sanitizer."
Midwives say that the imposed lockdown rules have had some surprisingly positive results. On the postpartum wards, mums are healing more quickly, babies are more content and women who choose to breastfeed are able to have the time to establish feeding, away from the usual constant stream of visitors.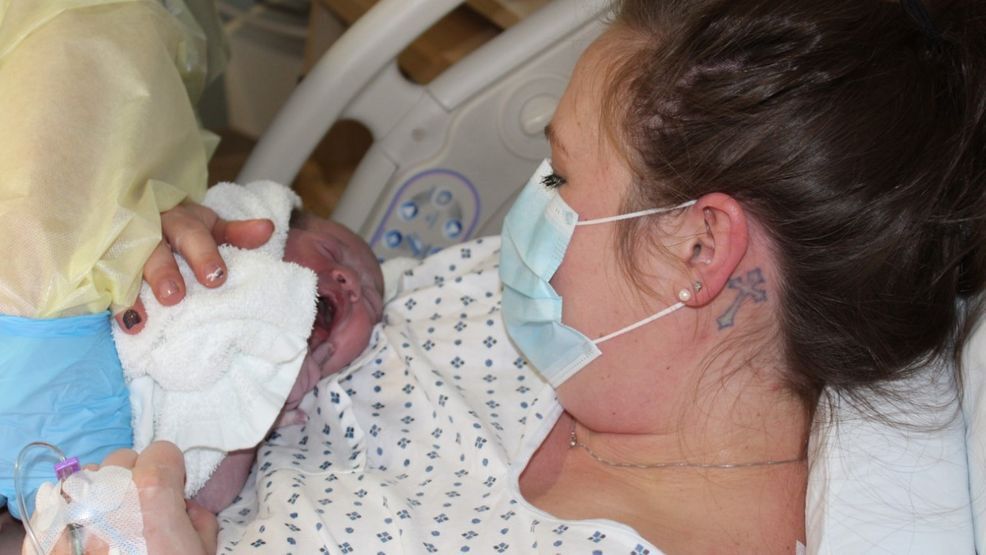 For many first time mothers though, the new rules have left them feeling "lonely and bewildered." Without emotional or physical support from partners or loved ones, it has been a strange and unprecedented first foray into parenthood.
With limited visits from midwives and health visitors on the return home, it's not the postpartum experience that anyone could have anticipated either.
"My red book is empty," says Sian. The books, used to record and track weight measurements and immunisations during the first year of a baby's life have been largely left by the wayside. "I have missed getting Isaac weighed...I have no idea whether he is on the correct percentile but now we have taken to weighing him ourselves and just 'guessing'."
While staying inside and keeping away from loved ones has been a low-point for a lot of new parents. Jess Baker* lived through every parent's greatest fear when her 5 month old was diagnosed with Kawasaki disease, caused by coronavirus. As her partner had previously tested positive for the virus, Jess was already on high alert and after baby Charlie developed a bright red rash, decided to take him straight to A&E.
She describes the moments after Charlie was admitted to hospital as "heartbreaking, lonely and terrifying." Thankfully, Charlie made a rapid, full recovery and Jess is eager to put other parents' minds at rest: " I want to tell people it actually is quite [a] positive [story]. We have all been ill, and have all recovered well."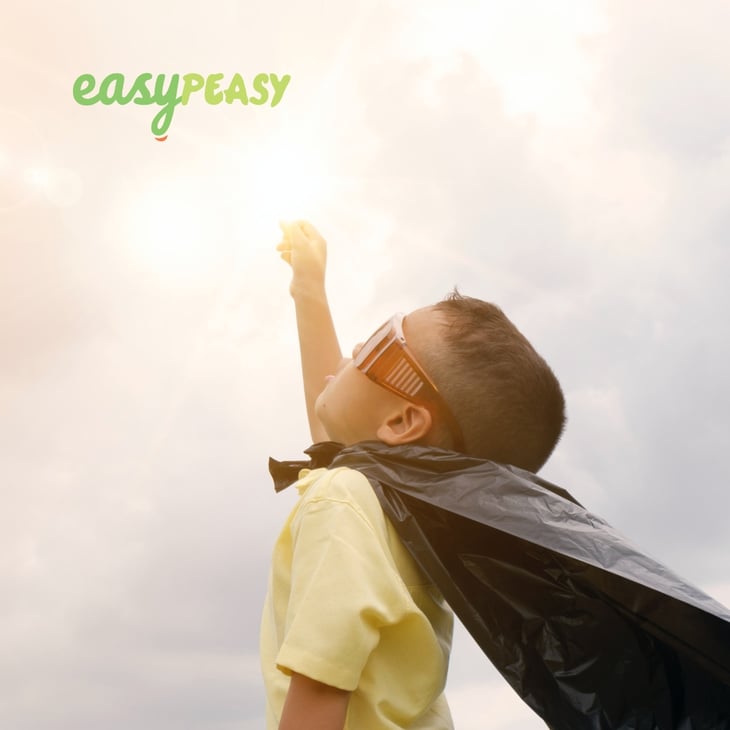 For many new parents - aside from worries of contracting the virus - the most challenging aspect of the pandemic has been the effect on their mental health. Anxiety and depression amongst expectant and new mums is at an all time high. In fact, one study (conducted by the University of Alberta in Canada) found that the number of women reporting cases of maternal depression has almost tripled since the start of lockdown.
Maternal mental health charities, like the UK-based PANDAS Foundation, have been an invaluable resource. Offering free telephone calls and even a fast-response email address available every day, they have been a lifeline to many mums who have felt the immense pressure of being trapped indoors with young children.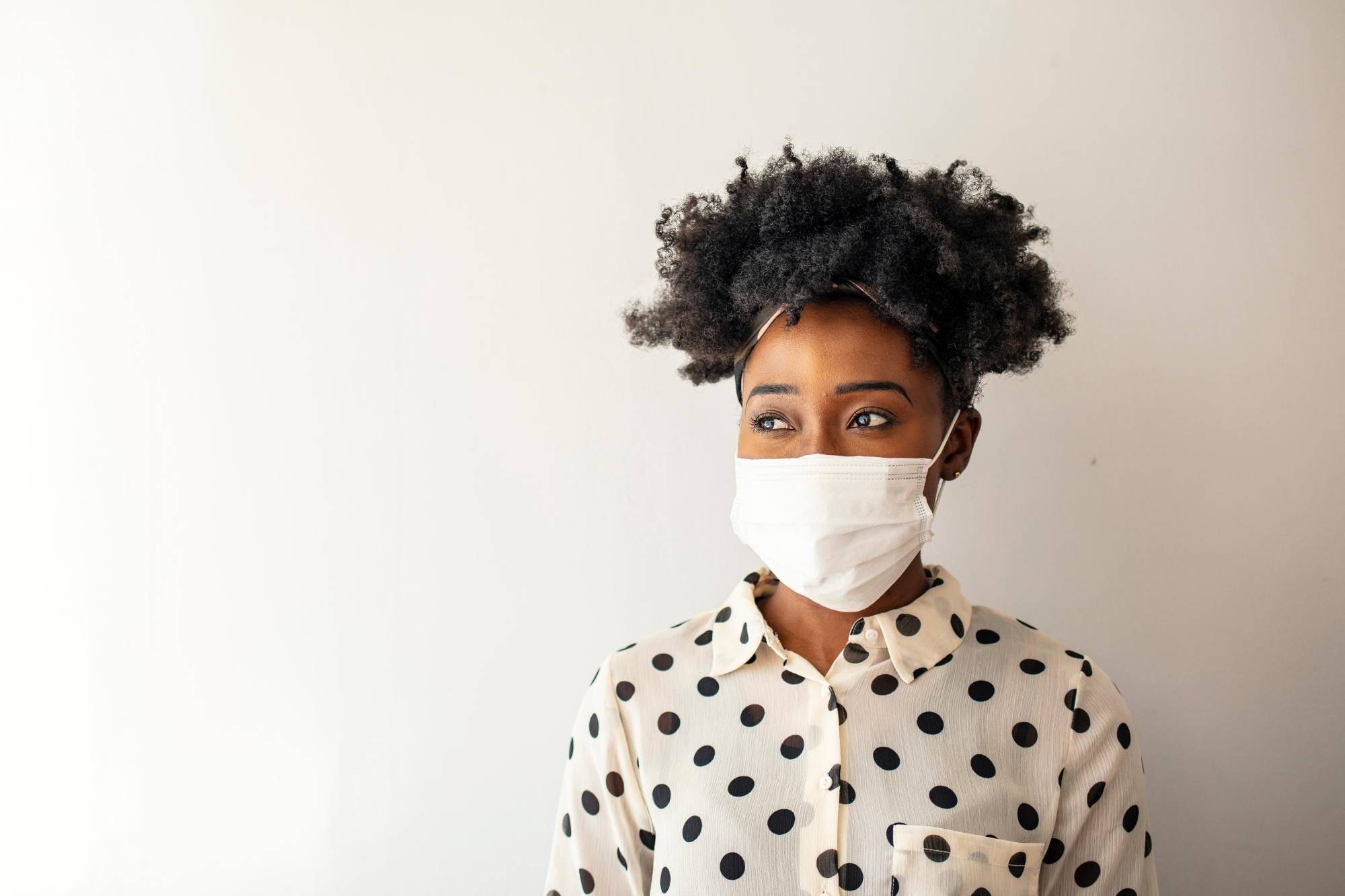 When the pandemic put a stop to her long-awaited maternity leave, Jess felt devastated: "We started baby groups when Charlie was 2 weeks old. We were happy living the plan I had worked out for us for our special year off together. It was incredibly difficult to accept this had to stop. I felt robbed and extremely low."
Despite the bleak statistics, parents are finding ways to combat feeling low, with time spent in nature; facetime with friends and family; virtual mummy meet-ups and online classes at the top of the list of popular pandemic pursuits.
Sian shares that she has found daily walks with her new son to be a helpful and enjoyable escape from the house. "[I have enjoyed] listening to the Happy Mum, Happy Baby podcast and cooking and baking to keep my mind occupied while the baby naps."
Online antenatal, baby and toddler classes have also become big business, with many local and national companies taking to Facebook and YouTube to share weekly sessions with parents and their little ones. "The biggest thing [that helped] were the free sensory classes by Sophie Pickles on YouTube," says Sian. "When I started singing to Isaac during our first class, he smiled for the first time and from then on I did every single one."
For many, the months spent in isolation have also proved a happy experience. With time dedicated to forming a close bond, this generation of babies and toddlers may be the most deeply and securely attached to their parents yet.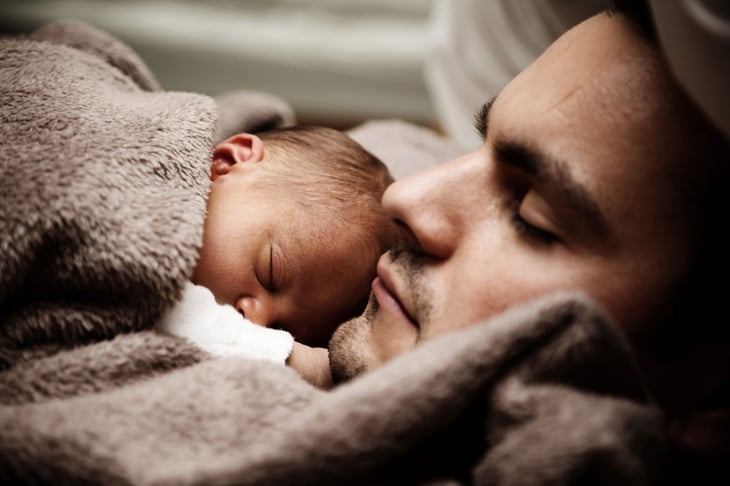 For Lucy Bailey, who discovered she was pregnant with her second child just before lockdown began, it has been a positive time: "I have definitely appreciated working from home. I liked not having to conceal my growing tummy and incessant snacking in the early days. Hunkering down as a family and having my husband on hand to help with childcare has been invaluable."
Lack of face-to-face midwife appointments have been the main challenge facing expectant mums, with support given over the phone rather than the usual monthly and weekly meetings. "Although I haven't met my midwife, she has been very friendly and reassuring on the phone" says clinical trials manager, Lucy. "She made it clear that I could call at any time and that in-person appointments were possible if I was particularly worried about anything."
For many parents of new babies at home on maternity leave or furlough, lockdown has been a wonderful time of bonding as a family. Laura Whittingham, a first time mum to Iris (six months old) feels lucky at the time her husband was able to spend with them. "He was devastated when he returned to work after his paternity leave and was worried Iris would forget him, so this has really been a blessing in disguise."
"Above it all, it has been a time to come together," shares Claire Walker, a mum of a toddler and a new baby. "There has been something wonderful about the sense of shared community online. I feel I have made connections with women that I have never even met."
Across the globe, parents have come together in solidarity. Sharing the humour, raw emotion and tough times that make up their own lockdown story. "If anything, this has made us stronger parents," says Claire. "Stronger, more resourceful and hopeful for the future."
*names have been changed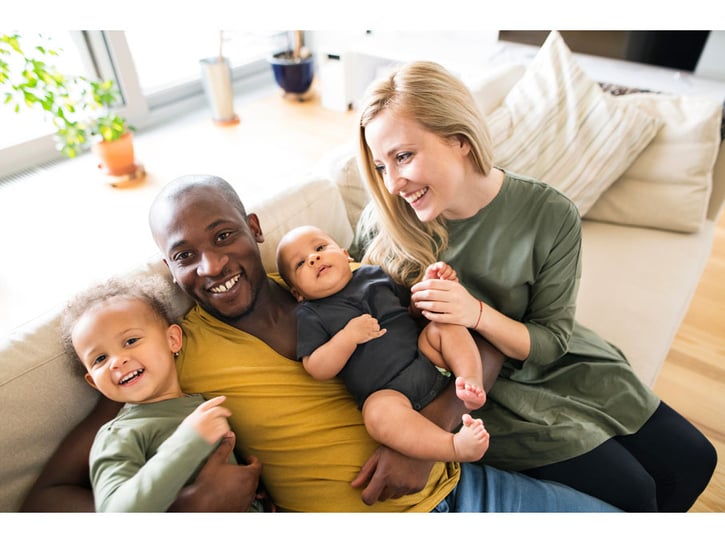 Parenting through the pandemic?
Here are some resources to help you:
Would you like some extra support?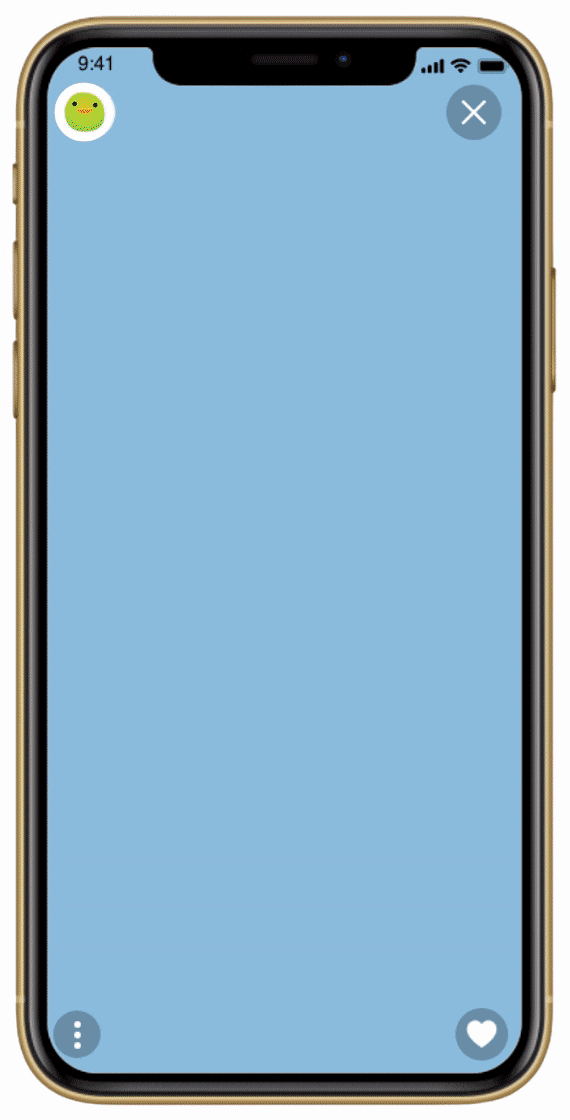 The free EasyPeasy parenting App is designed for parents of 0-5 year olds. It's full of tips and support to help you through breastfeeding, weaning, nappy changes and more. And aside from practical advice, there are loads of fun, playful little games to make you and your baby smile.