Exhausted your parent ideas toolkit in the last lockdown? We've got a bunch of activities and ideas which work indoors and out this lockdown!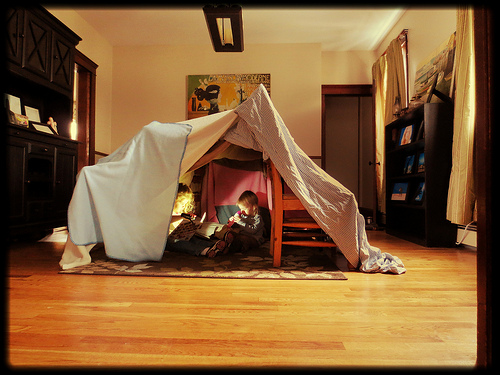 1. Create a treasure basket for your baby


A big part of being a baby is sensory development! We love this idea from mum Sophie Pickles on creating a treasure basket. You can fill this with things like a hairbrush, an empty plastic bottle filled with rice, used toilet rolls, leaves and ribbons.

2. Turn an Autumn walk into an arts and craft activity


A walk turned treasure hunt with your children is a way of taking something extraordinary and making it really special. Take a little basket or better still give your child a rucksack and look for flowers, twigs, leaves, pebbles and feather. When you get home set your child up with paper and glue and tape, and let them create something beautiful.

3. Make an Autumn tree with your preschooler


We love this idea from occupational therapist Rachel Carey. She made a tree from brown paper, stuck it on the wall and put a box out with scissors, tape and pages from an old bird watching checklist. Her boys would cut out a bird whenever they wanted and tape it on the tree.

Because it's Autumn, why not collect leaves with your little ones and use those instead of (or along with) birds! This is a great idea for developing fine motor skills because of the cutting and taping involved.
4. Set up a potion station

Another great idea from Rachel! She's created a 'potion station' for her two little sons which is essentially a table set up with boxes. In these are 'potion ingredients' like empty jars, pain brushes, sticks, flour, food colouring in water bottles and other things around the kitche. She says her sons play and mix for hours which gives her time to grab a cup of coffee!

5. Helping out in the kitchen


Get your little ones helping out or cooking in the kitchen. This is such a wonderful and easy way to boost your child's fine motor skills development. It's easy to change up the task so it's age appropriate. Preschoolers can peel potatoes or knead dough. Toddlers can help you mix, or add spices to a bowl. Children love to feel important and useful so this is a win-win activity (even if food prep takes a little longer!)

6. Create an indoor tent cave


Set up a tent indoors and string up some fairy lights! Invite your little ones to turn it into their very own toy cave and throw in a few empty cardboard boxes for hiding treasures in. You can even help them write a sign with their name on or 'stay out' to hang outside which will make them feel very important.

7. Go for a walk in the rain!


As we know, children love wet weather (most of them) and we adults don't. However, little ones develop in so many ways through their interactions with nature, water and more - even simple things like figuring how not to slip and fall on a muddy path.

Cover up and head outdoors no matter the weather. It's a win-win as your children will let off heaps of steam, and they'll be calmer before bedtime or dinner kicks in. Encourage them to jump in puddles, race one another in the rain or search for wet weather spiders and bugs.

8. Bring the great outdoors, indoors.


Create a fort using cushions and sheets, and use the space to tell stories and share a carpet picnic. Create a 'wild' area with flower pots and hanging baskets. If you don't have these, draw and cut out trees and make a forest, reflecting all the seasons. All you need is paper, a few colour pens or paints, scissors and wall tack.

9. Watch 'Draw With Rob'


Our new lockdown favourite is a brilliant initiative by children's illustrator Rob Biddulph. In March 2020 Rob started #DrawWithRob, a series of twice-weekly draw-along videos designed to help parents during lockdown.

It's become hugely popular - on the 21st May he broke the Guinness World Record for the largest ever online art class when 45,611 people tuned! Although children are now back at school, these classes are all available on his website. And for the parent struggling with artistic confidence, Rob has created a special video for you, too!

10. Go on safari!


Watch animals live on zoo webcams in the UK, or across the world. There is wonderful footage of animals such as lions, elephants and pandas - our favourites are found through the live webcams in the Kruger National Park in South Africa.

11. Do a family exercise class


If you're staying at home alot, children don't burn off energy and can get bored. Get active in the comfort of your living room with Super Movers which has plenty of fun routines for the whole family to choose from. And for those of you who are tired of Joe Wicks and want to move along with younger children we love Fit 'n Fun Kids - check out Roly and the Rocket!
12. Build a bug hotel
Children love to observe, touch and bugs. A bug hotel is full of nooks and crannies for insects and spiders to hide in and is so much fun for children to build. You can build your bug hotel at any time of year, but you'll find lots of natural materials around in Autumn. This is also the time when many animals look for cosy places to hibernate over winter. We love the way the Royal Society for the Protection of Birds have built theirs - check it out!
Try out the new FREE EasyPeasy parenting app!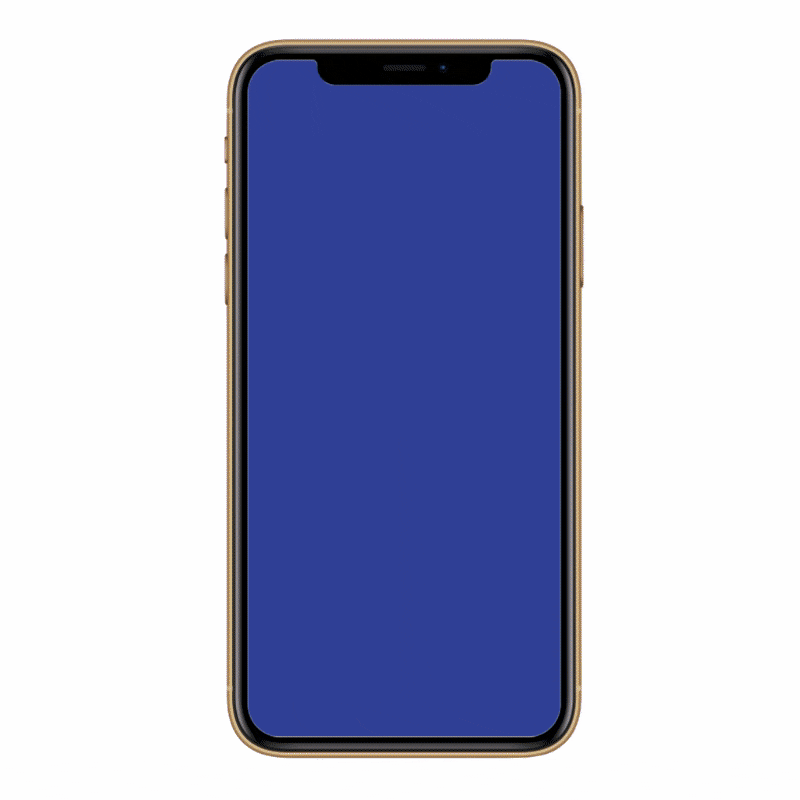 The EasyPeasy App has been created to support parents of 0-5 year olds. It's full of tips and support to help you through tantrums, bedtimes and rainy days!
Along with practical advice, there are loads of fun, playful games to help you connect with your child. Explore magical content from partners Scouts, LEGO and NCT, and watch out for the exciting new parent community sharing feature, coming soon!