We're fast approaching the end of the first week of the (rapidly changing) coronavirus restrictions. For most of us it's been a mixed experience: shock, trepidation, frustration, laughter, love and heaps of creativity.
A challenge for most of us is re-thinking the way we experience and view our homes. Can they become exciting new worlds for our children? Can our families still experience new adventures, and uncharted lands?
We believe that this is an opportunity for thriving - not simply surviving.
Here are ideas for banishing boredom and keeping little ones entertained without relying on constant screen time! It's time to unlock your creative minds, get back to basics and turn up the volume on your family's fun dial!
Turning the great outdoors into the great indoors
You won't need a passport for these adventures, just your imagination and some household props! Why not create a pair of cardboard binoculars using kitchen rolls, and then take them on a safari. Create your very own band, using pots and pans, or make your own playdough garden to water and look after.
Toy fatigue?
Create your very own toy library to keep toys fresh and interesting for your little ones.
If children are becoming bored with their usual toys, it could be useful to replace these items with other options that your child can re-engage with. You can keep the rotation going for as long as you like!
It can be helpful to prep the next day, the night before. Bring out your own inner child and build a toy fort to surprise your children when they wake up!
Remember that boredom is inevitable in these early weeks - it is also up to your children to help themselves to move out of it. When children are constantly overstimulated they don't exercise their imagination muscle. This is an opportunity to help them do that.
Create a new space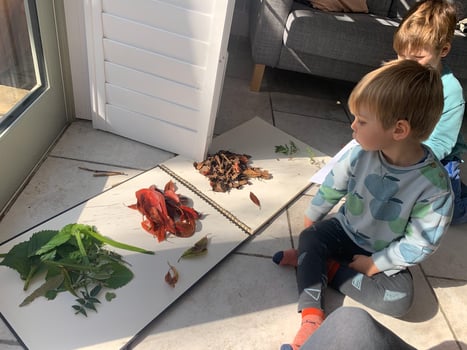 Sometimes a change of scenery is all we need to feel inspired, and re-energised. This is the same for the spaces you have at home.
If you usually play downstairs, change it up and play upstairs. Create a fort using cushions and sheets, and use the space to tell stories and share a carpet picnic. Create a 'wild' area with flower pots and hanging baskets. If you don't have these, draw and cut out trees and make a 'spring forest'. All you need is paper, a few colour pens or paints, scissors and wall tic-tack.
Not a planner?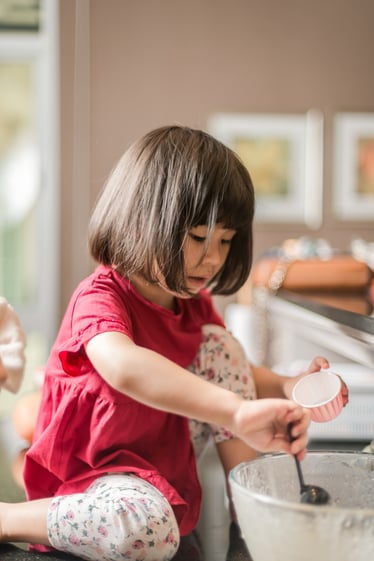 Don't forget that you don't need to do extensive planning. This time can feel overwhelming, filled with worry about the weeks stretching out ahead of you. How to fill it is a challenge all parents are finding stressful. That is totally normal.
Remember, however, that your daily routine can provide plenty of opportunities to connect with your children and help them learn.
Turn household chores into opportunities to positively interact with your little ones, which intrinsically helps them to grow and develop. Include your children in activities, like cleaning and cooking. This will teach them important skills and help them to feel connected with you, which is especially soothing for anxious children.
Process the outside changes, with play and creativity
As adults we process all these changes in our outside environment by reading, listening and considering information delivered to us. Children process things in a totally different and fascinating way.
Why not encourage your children to create their own interpretation of how they feel, or what they think about being at home, during this evolving situation? Use anything lying around the house to get creative - tin foil, paints, pencils, dried pasta shapes, old boxes, fabric or whatever you might have to hand. Having a creative outlet for our thoughts and feelings can be a really positive experience.
For little ones, who don't understand what is happening, simply help them to build their new world through toys. Their friends and education settings can be depicted in different houses, which is a visual way for them to understand their new reality.
Finally, parents should not feel pressure to fill their children's schedules with constant activity. Child led play, or 'free play' is fundamental to children's wellbeing and brain development. Play is learning and learning is play.
While you're here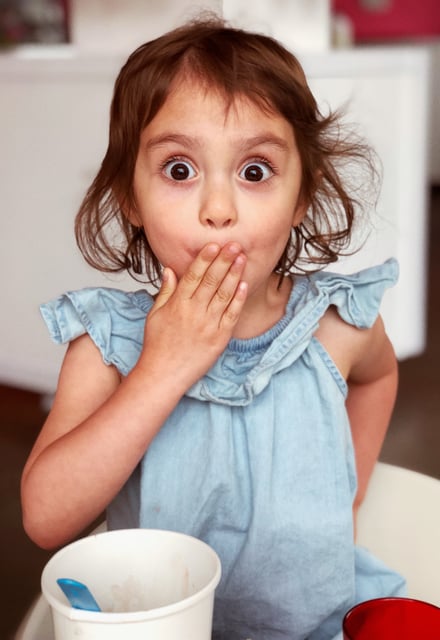 Until 31st May 2020, we're making EasyPeasy completely free! You can share EasyPeasy with parents and families in your community. This will help to reduce the interruption and learning delays during any prolonged school closures.
We are committed to supporting our practitioner and parent community: in coming closer together we will overcome the COVID-19 chapter.