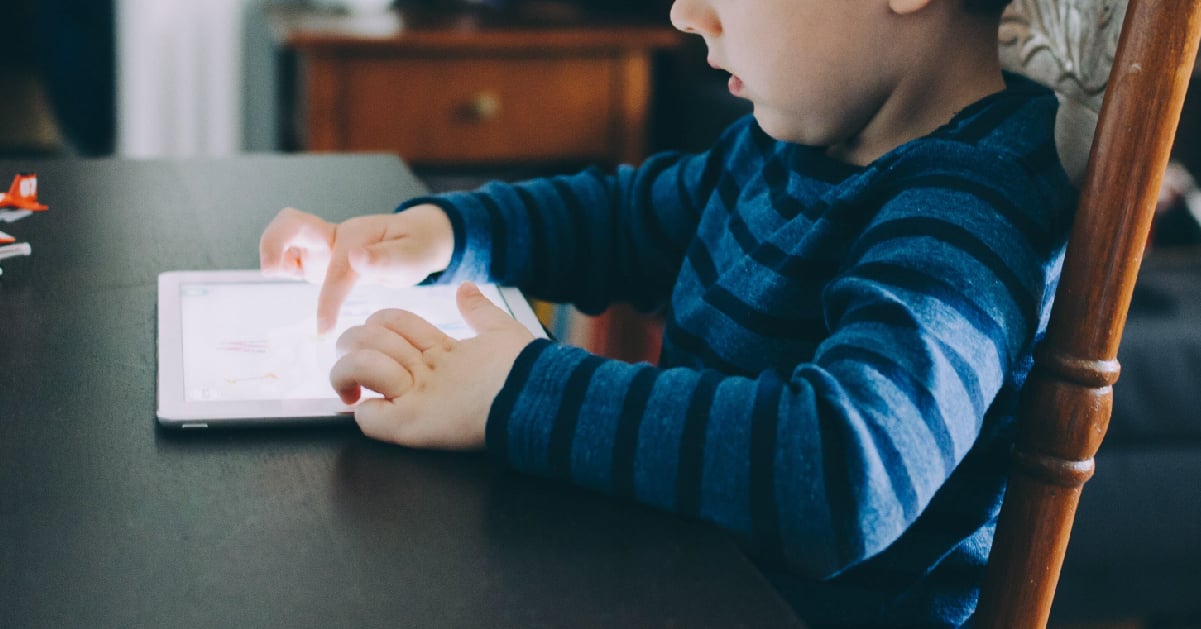 Screen time may get a bad rap but there's no doubt most of us have turned to it over lockdown.
It's natural to worry about how much time your young child spends in front of a screen. But these days we cannot help but use screens to help us survive, particularly when we have our own remote work responsibilities.
As the months roll into another lockdown with primary school closures, parents are becoming worried about the educational value of what their children are watching. So, we've gathered together some educational ideas for screen time that support your child's development and learning.
In terms of content, don't forget that quality matters more than the quantity of time or size of screens being used! When you are able, join your little one in front of the TV and engage. It makes all the difference.
14 Shows That Have Learning At T

heir Core

Alphablocks: Available on early years learning star CBeebies, Alphablocks revolves around 26 different animated blocks who represent each of the letters in the alphabet. It's a great programme for teaching the alphabet, phonics and words - all the building blocks to your little one's future reading and writing.

Numberblocks: Numberblocks features ten cheerful singing characters who are made out of a different number of blocks. The songs might drive us parents nut, but children love them while getting support with counting!

Blippi: Blippi is a series of educational tv programmes for children, created to help understanding of the world and vocabulary development. Each episode shows the main character Blippi explain, show and demonstrate different things to the children at home – like driving a tractor, learning the alphabet, discovering dinosaurs or doing science experiments.

First Words UK: First Words has been designed with a UK Primary School Teacher and is aimed at babies and toddlers (18 months - 4 years). The app sets out to teach your child more than 120 first words through interactive flash cards. The app has over 400 words, with more advanced words for toddlers. Note this is an Android app.

Do You Know? Another Cbeebies winner. From washing machines to ice cream, Maddie takes children behind the scenes to explain and explore how different things are made.

Peg + Cat: Two friends - a child and her cat - encounter a number of maths-related problems, which they have to figure out to stop a crisis. The series is full of early math learning through music and creative problem solving. Available on both app and website.

Get Squiggling: Help your child establish the foundations of good handwriting and develop an interest in art and drawing. Children are encouraged to join in with Squiglet the cat and his magic 'Squiggle Sticks' to make pictures. Each episode uses one of the seven different types of line (straight, wavy, etc) as Squiglet draws his way out of tricky situations. A great way to get young children used to holding and controlling a pencil, and recognising colours and shapes.

Ask Anything: Ask Anything answers many pre-schooler questions before they've asked them, through catchy songs and child-friendly animations.

Bitz & Bob: This programme aims to encourage three, four and five-year-olds to get involved in crafting, engineering and experiments through the adventures of inventor and creator Bitz, her younger brother Bob and their toy friends.

Words and Pictures: This stunning series of shows explores phonics, words and visuals in creative ways, using a combination of animation and real-life families.

Bobinogs: These BBC 2 shows are incredibly sweet stories with themes to help young children develop social skills.

Mama Mirabelle's Home Movies: This wonderful series for pre-school children combining animation with live action footage from National Geographic and the BBC film archives. Mama is an elephant who teaches her calf and his friends about animals by showing them wildlife films.

The Toddler Club At Home: Fun activity ideas, songs and stories, for parents and toddlers. We love their educational slant and encouraging little ones on topics like 'helping at home' and 'individuality'.

Parcel of Courage (app): A Parcel of Courage is a storybook app with 15 interactive games, seven tasks, and four games created for children aged three to seven. Based on a true story, the kids help their grandma -- who is afraid of flying in an airplane -- gain the courage to fly to visit them.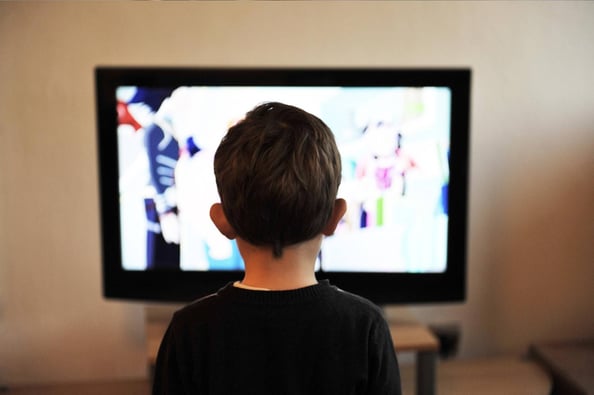 Get Lockdown Support With EasyPeasy!
Looking for tips, expert advice and playful games to help you through lockdown? We've got you covered with the EasyPeasy parenting app!

Created to support the parents of 0 to 5 year olds, EasyPeasy is full of tips and ideas to keep your little one busy. You can expect practical advice, playful games and more to help you connect with your child.
Plus, there's extra content from partners Scouts, LEGO and NCT, and you can share your own tips through the new parent community sharing feature!
Click below to head to to the app store!