Think Equal and EasyPeasy both share the same belief: early childhood matters. Be it through fun games and activities for your little ones, or educational resources that nurture social and emotional learning in the early years, we both invest in these formative years, for children, parents and society as a whole.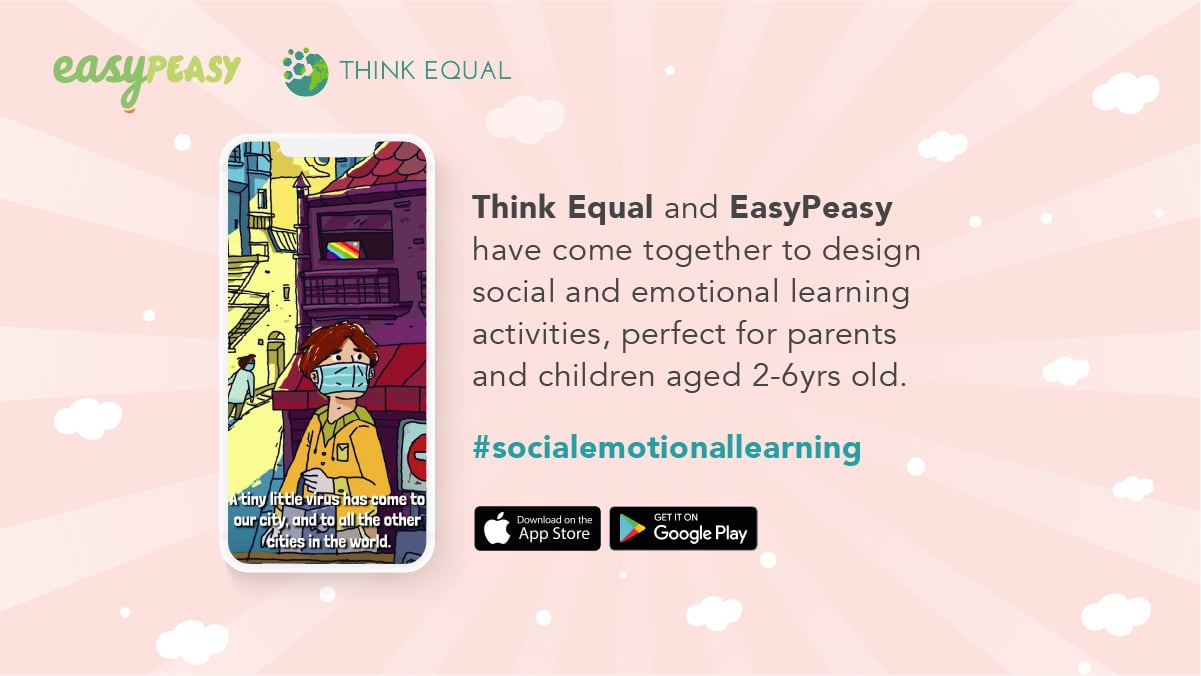 Think Equal is a global NGO that creates social and emotional learning (SEL) resources and lesson plans for children and teachers around the world. Think Equal's resources help children to creatively navigate the complexities of their emotions through books and play. These SEL experiences begin early in order to guarantee that they nurture these emotional life skills all the way into adulthood.
EasyPeasy is on a mission to give every child the best start in life. The EasyPeasy app brings together the best ideas, advice, and inspiration from a global community of parents, experts, and your favourite early years brands. Our philosophy is evidence-based and simple. Early child development is fuelled by real-world interactions between you and your child. The app is designed to help you create the playful, positive connections that will help your child grow and thrive, with everyday materials that you'll already have access to at home.
This is why we have come together, united in our shared desire to give children positive life outcomes, to deliver playful social and emotional activities suitable for children aged 2-6yrs old. Whether you are at home or on the go, these activities are a great way for you to nurture your child's social and emotional inner world.
EasyPeasy's Founder & CEO, Jen Lexmond, shares that "We are delighted to be launching new home learning content with our partners at Think Equal on the EasyPeasy app. Think Equal produces fantastic resources for teachers to support young children's social and emotional development, and it's great to work with them to extend their reach to parents, who we know are crying out for more resources like this to help them speak to their children about tough issues like the coronavirus, diversity and inclusion, and managing emotions."
This enthusiasm is echoed in Leslee Udwin's, Think Equal's Founder & Executive Chair, statement: "Think Equal is profoundly grateful to the Lightbulb Trust for enabling our partnership with the Easy Peasy app to deliver social and emotional learning tips as resources to both children and their parents. Alongside our rigorous and comprehensive classroom based learning, it is also so important for parents to nurture life skills like empathy, resilience, self-esteem and equality, especially in light of this year's mental health challenges for families. The EasyPeasy app offers a beautiful and user-friendly interface for all to play and learn, now with a host of exciting Think Equal home-based SEL activities!"
We have worked hard to guarantee that our joint activities cover a wide range of critical social and emotional skills, including active communication, resilience, empathy, and respect (amongst many other competencies).
For example, Amazing Daisy: Goal Jar inspires parents to celebrate their child's everyday accomplishments with just a few easy steps. Simply use a container and some paper to collect their daily successes. This social and emotional learning activity supports your child's pro-social development by focusing on their confidence building skills.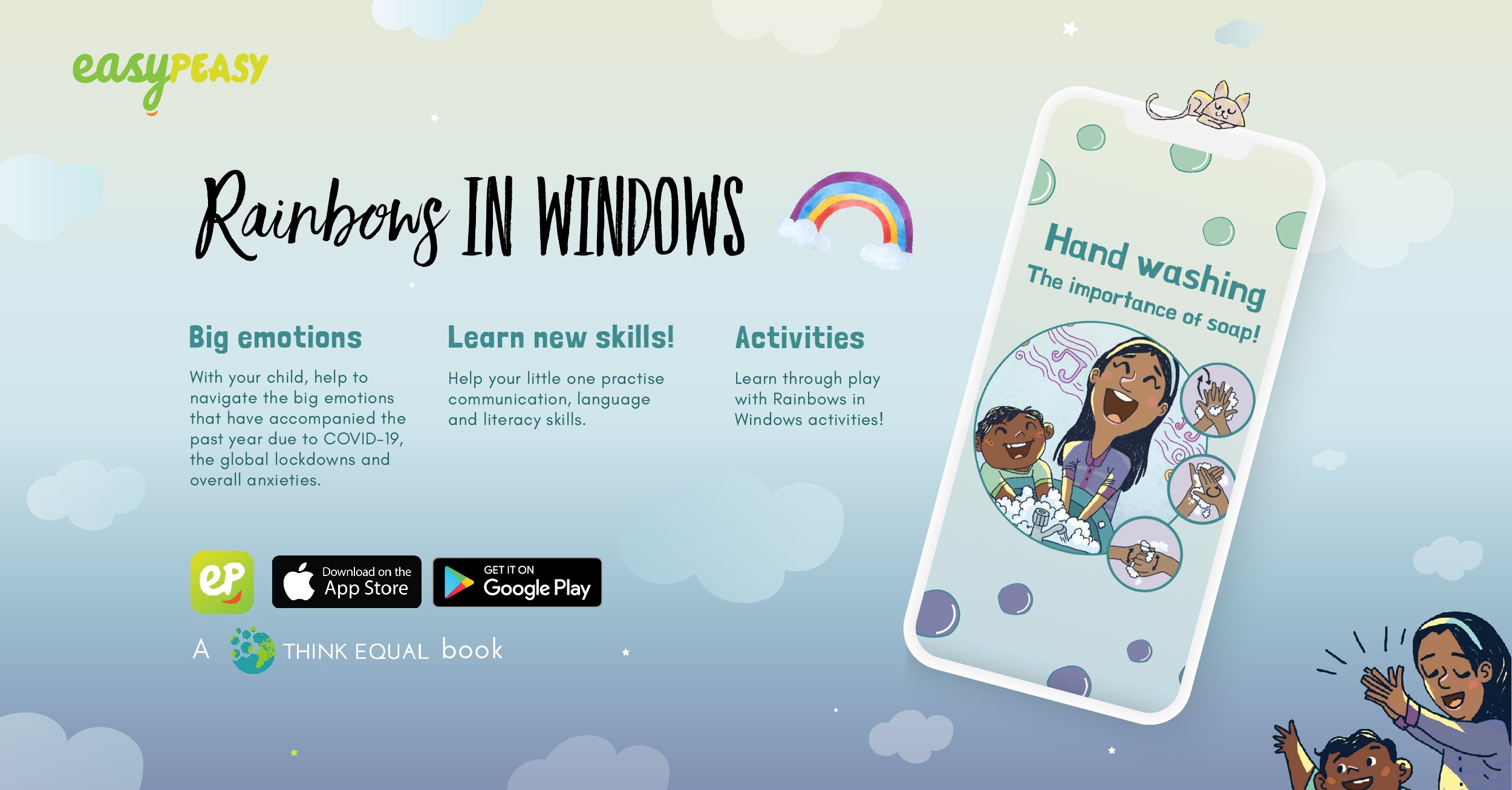 "Rainbows in Windows" is another excellent resource to help your child understand the changes and hardships of the global Covid-19 pandemic, while practicing communication, language and literacy skills through playful activities. Next time you are reading with your child, take a moment to reflect on the characters' feelings. Integrating these emotional conversations into your book-reading routines will help you and your child practice key social and emotional life skills.
Discover Think Equal and EasyPeasy's enriching range of SEL activities by downloading the EasyPeasy app today.