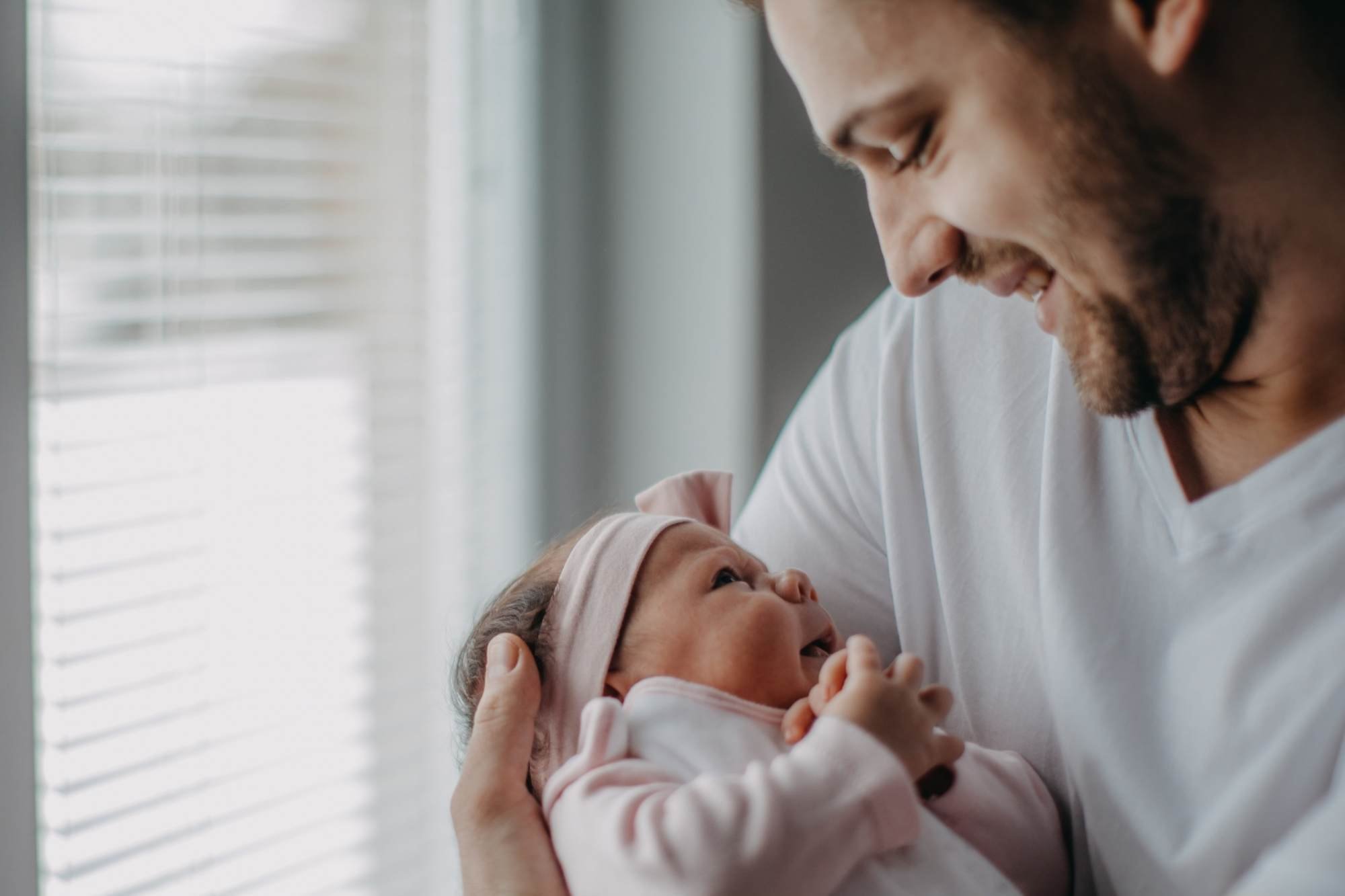 From the moment you bring your newborn back from the hospital, you've got a new full-time role. While this is cause for celebration, it's natural to have some first-day nerves too. Babies don't come with user manuals, however much we wish they did. Luckily enough, though, we have some handy advice that will help you get started.
Here's everything you can expect when your little bundle of joy comes into the world.
Offer your partner extra support
Before we delve into the joys of fatherhood, let's take a quick sidebar about your partner. Giving birth is emotionally and physically taxing. Chances are, your partner will need extra support when you return from hospital and they are recovering.
Encourage them to rest as much as possible. For the first few days after the birth, they may need to stay in bed or limit their activity as much as possible. This is the ideal opportunity for you to offer a helping hand, i.e. cook and look after your newborn.
Of course, it's not simply your partner's physical wellness that is important. Between 10 and 15% of women become depressed after having a baby, according to the Royal College of Psychiatrists. Speak openly with your partner about her emotions and allow her to be completely honest with you. Try to support her in any way you can right now.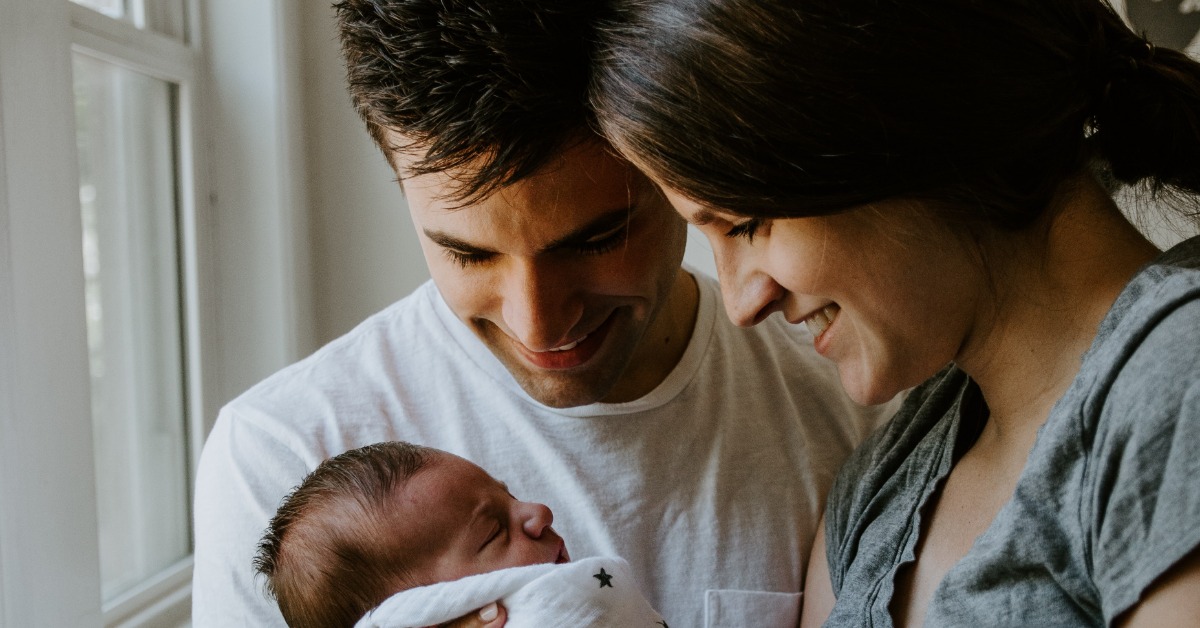 Build your parenting skills and confidence
If you're both first-time parents, you may be feeling overwhelmed. 80% of new parents feel unprepared in the practical skills they need when looking after a baby. Don't panic!
While you may have read all the baby books going, the best way to learn is by doing. Start early by being as hands-on with your baby as possible. Take an active role when it comes to washing, changing, feeding and playing with your child.
Early interaction with your child matters. Research from the London Journal of Primary Care suggests that bonding with your child and showing them love at an early age helps the development of their brain and mental resilience. Put simply, the more you dive in and give things a go, the better it could be for your child's ongoing development.
Help out feeding your baby
Newborns are constantly hungry. Keep in mind that their stomach is small, and so they will need to have milk several times a day. Should your partner be breastfeeding, you may feel that there is little you can do to help. However, during this period, you can support your partner and give them regular breaks (when they aren't breastfeeding).
When your partner is comfortable breastfeeding, you may be able to feed your child expressed milk from a bottle. Alternatively, if you decide to go for formula instead, you can start using a bottle right away and take turns. For extra help and support when it comes to feeding your baby, you can contact the Infant Feeding Line.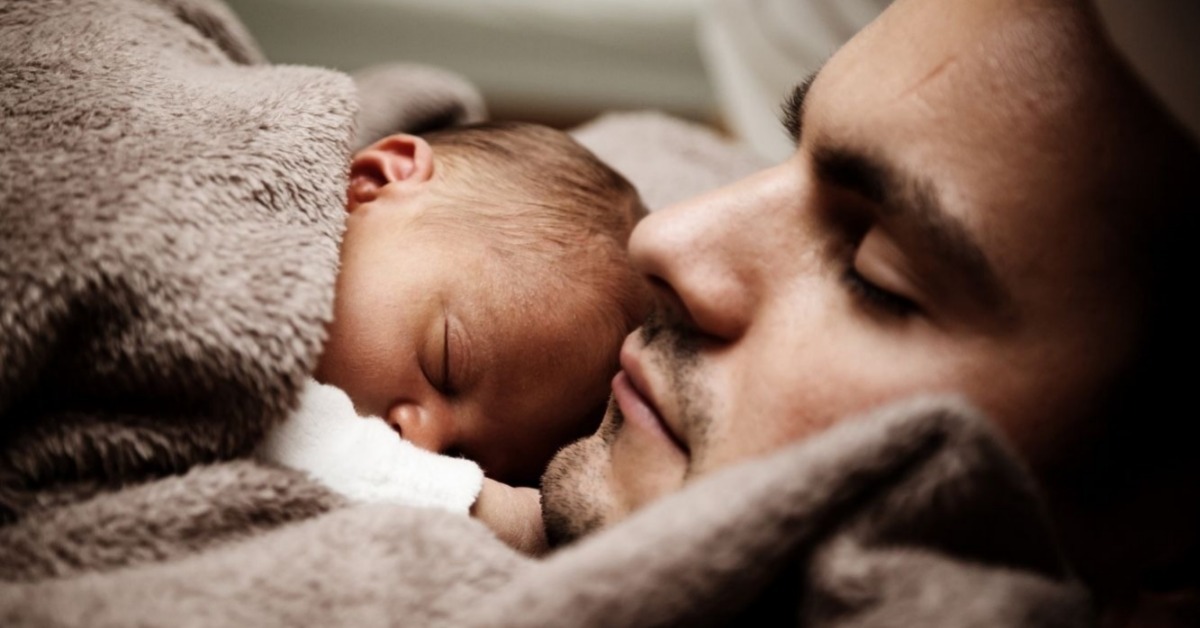 Figure out sleeping arrangements
Sleep deprivation is one of the biggest obstacles of being a new father. It's hard to prepare yourself for. Parents get an average of 4 hours and 44 minutes of sleep each night in the first year of their baby's life, according to a 2018 report from The Independent.
Getting the rest you need is going to be tough for both you and your partner. That's why it's important to have an open discussion with your partner about sleeping arrangements. For instance, if they are getting up to feed your baby in the middle of the night, perhaps you can take the morning shift. Decide what works best between the two of you.
Equally, you should both try to get sleep as and when you can. During the day, if your baby is sleeping, go ahead and take a nap. Don't feel guilty. Just do it. The more rest you can get, the better equipped you will be to look after your child and each other.
Learn your baby's cues
Knowing what your baby needs (and when they need it!) is one of the biggest challenges of being a new parent. However, if you're paying close enough attention, you will start to notice the cues that your child gives you throughout the day. The more time you spend with your little one, the better attuned you will naturally become to their needs.
For example, you may find that your baby makes eye contact with you when they want your attention. Another common baby cue is that babies turn away when they are tired of a certain activity. As you start to notice these micro behavioural changes, you will find it easier to navigate the realms of parenting and understand what your child wants.
Don't be afraid to accept help
There's good news — help is out there! When you bring your first child home, you will notice that everyone around you rallies and offers to pitch in. You and your partner will need all the additional support you can get. For that reason, you should never be afraid of accepting some help and advice from those kind enough to offer.
Both you and your partner will be extremely busy during the first few weeks of bringing your baby home. Should a family member offer to pick something up for the supermarket for you or bring you some food, take them up on it. If a friend gives you some advice on where to find the best nappies, listen to it. Take all the help you're offered.
Finally, practice some self-care
Looking after your child will be all-consuming. However, during this period, both you and your partner should practice some self-care. Ensuring that you have eaten well, got as much rest as you can and had some time out will help you be a better parent. Figure out a routine that works for both of you and gives each of you some down-time. You will need it!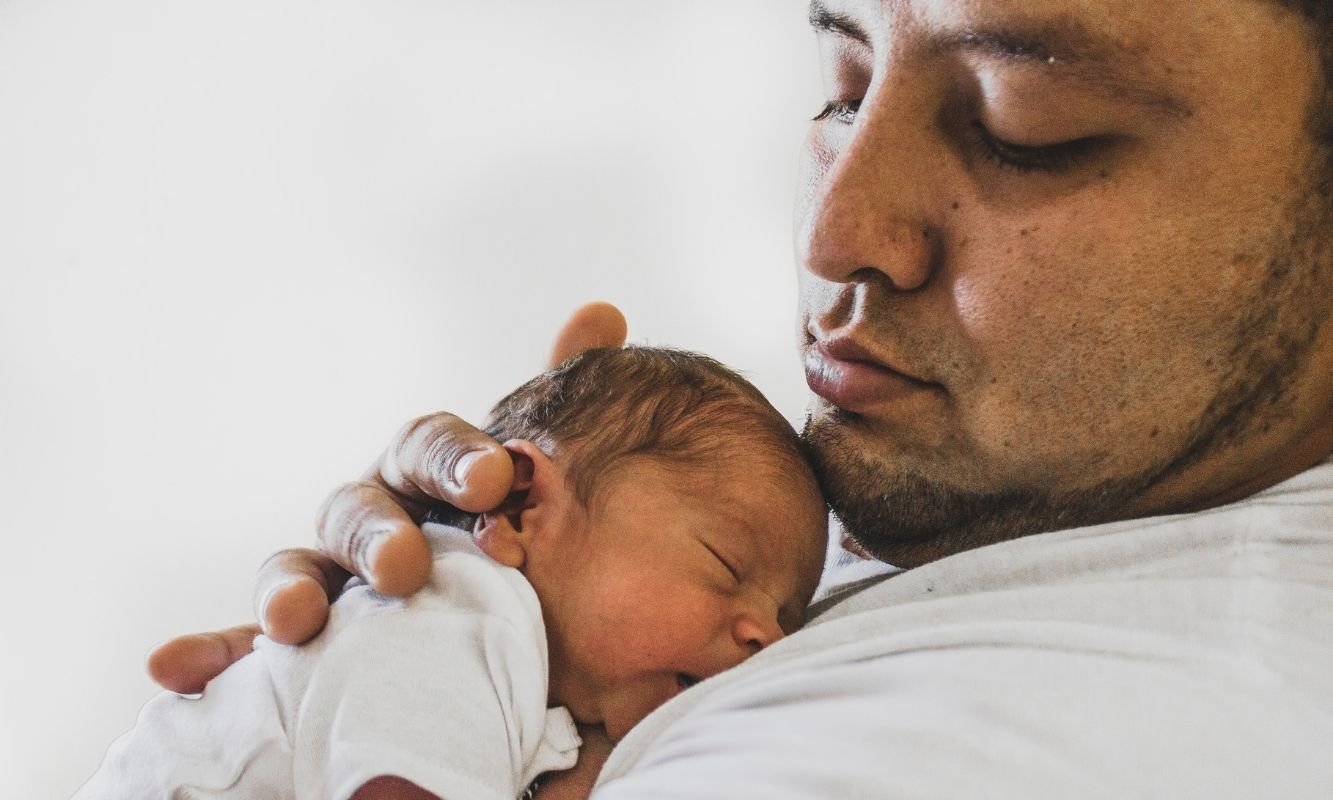 Dads, Get Your Free Parenting App From EasyPeasy!
Working in partnership with trusted organisations like Scouts, NCT and LEGO, we've co-created the EasyPeasy App, designed for parents of 0-5 year olds. It's full of tips and support to help you with everyday life: from baby sleep and play ideas to nappy changes and weaning. Aside from lots of practical advice, there are loads of fun, creative little games to support your baby's development.