There's just nothing better than meeting IRL, is there? As memories of lockdowns mercifully fade away, I'm still feeling so grateful for each and every opportunity I get to meet up with folks - old and new - in good old fashioned real life.
That's why today I'm really excited to be launching our newest initiative, EasyPeasy Pods on the ChangeX platform, supported by the Real Play Coalition. EasyPeasy Pods offers the opportunity and funding for real life, local groups of parents and carers to come together to support and share with each other, with the aim of bringing about happier, more connected and more playful parents.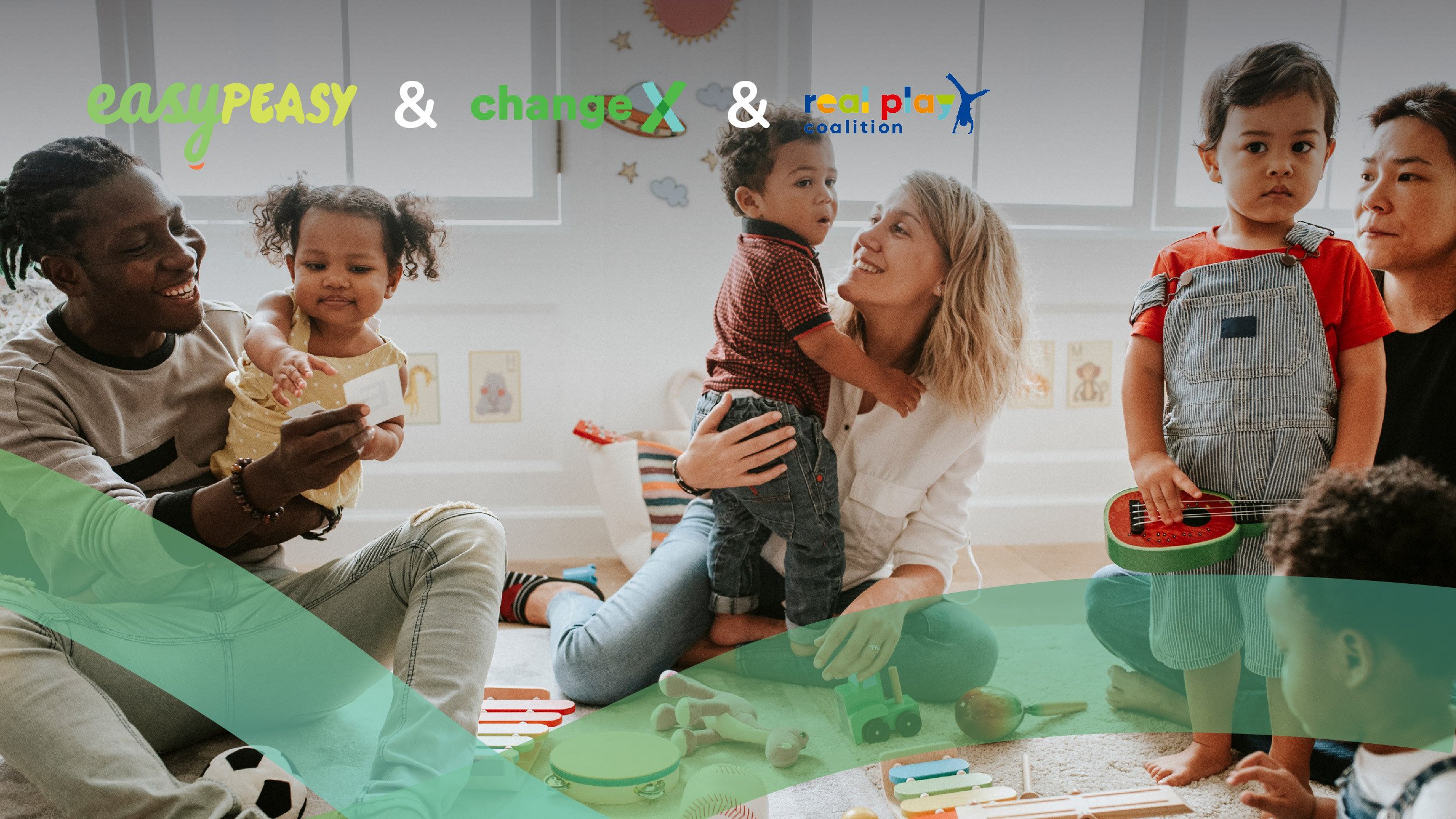 Young children's brains develop faster than any other time of life - more than 1 million neural connections per second! And it's through play that children learn naturally. The evidence keeps growing that playing helps children master all of the skills they need to thrive in our complex and ever-changing world. And it's not just about learning. Taking a more playful approach boosts parent wellbeing, supports bonding, and can help parents approach day to day challenges from novel perspectives.
Through EasyPeasy Pods, we're inviting local parents to meet up together to explore their own approach to playful parenting. Each Pod will be able to access £700 to spend in the ways they choose to organise their Meet Ups - whether it's booking in a childminder for the afternoon, covering transport or venue hire costs, or laying the best ever coffee and cake spread. Pods will use the EasyPeasy app to create and share their ideas with our growing community of parents and carers around the world, helping to co-create a massive, free, user-generated bank of ideas and support to help bring more learning and playing to every family.
Our funded opportunities through the Real Play Coalition are currently available in the three London Boroughs of Barnet, Lambeth, and Redbridge, so if you or someone you know are a local parent or carer with a child from 0-5yo come on down to ChangeX and get started with us! And if you're not living locally in one of these areas, watch this space, because we'll soon be expanding the opportunity nationwide!