Baby books are not just a drool pool. We've got some recommendations to inspire you!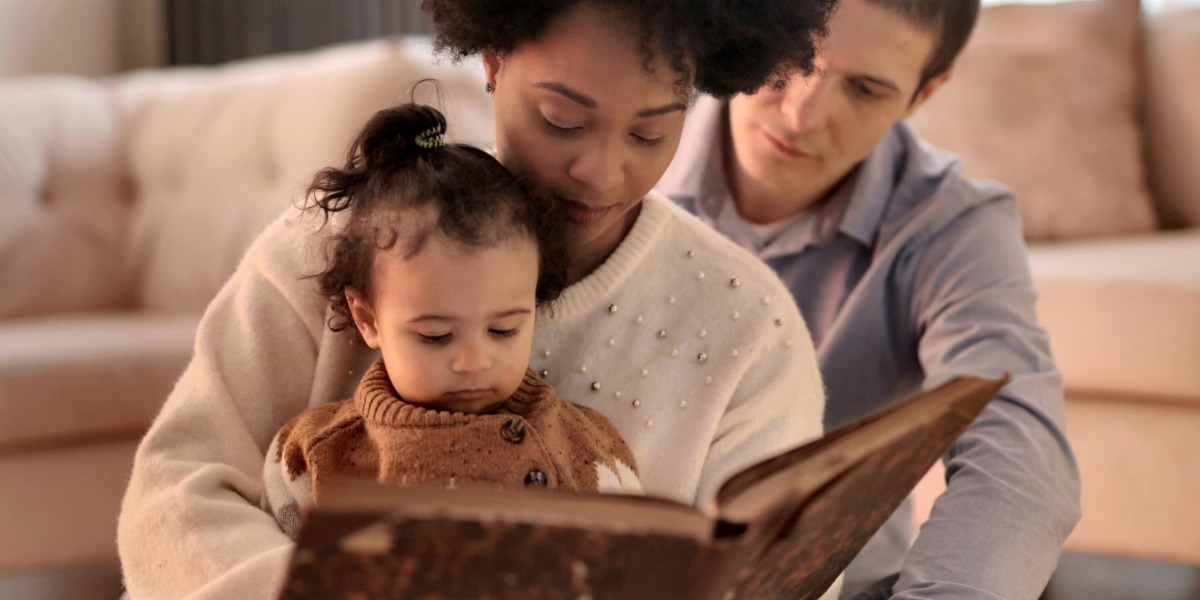 Why reading to your baby is important
Reading to your little one helps with brain development in the most extraordinary ways. It might seem that nothing is really registering with your child, but the science suggests otherwise! Reading to children at a young age helps to create connections in the brain related to language development. We know this for sure based on the stunning new brain imagery we have available which prove the benefits of what seems like a very ordinary activity.
Keep it simple
Importantly, we also know from a fascinating study on reading time versus screen time that the most important factor in reading is simply showing up and doing it regularly. Consistency and love are more important than finding the perfect age-appropriate book for your baby so keep it simple and have fun!
We've shared a selection of our personal favourites below, whether this is an old classic or a book we've seen highlighted through children's book awards, like Caldecott. These are relevant and enjoyable for any baby between 0 - 12 months. Enjoy!
EasyPeasy's 10 favourite books for babies
Black on White (Tana Hoban)


If you want to stimulate your newborn's senses, think high contrast. At an early age babies cannot clearly see colours and respond better to contrast. This is a big board book, with 14 black and white pictures.

A little book about 123s (Leo Lionni)


A colourful board book all about numbers - combining fun and baby maths without the homework.

Ten Little Fingers and Ten Little Toes




This story shows children all over the world who share one thing in common - ten fingers and ten toes. There are layers of learning in this book, couched in playful rhyming diction. We love it!

The Very Hungry Caterpillar (Eric Carl)




A classic favourite, telling the story of a hungry caterpillar who eats his way through the week. The visuals alone will mesmerise your baby.

Chocolate Mousse for Greedy Goose (Julia Donaldson)




We smile every time we read this book about different animals going to a dinner party together - this story is full of interesting characters any parent will have fun narrating.

Let's Play (Leo Lionni)


Another favourite from Leo Lionni - this board book is about two playful mice climbing a tree, eating cheese, playing dress-up and having fun all day long.

Squeaky baby bath book baby animals (D.K. Publishing)


This is a waterproof book for babies to enjoy at bath time, full of illustrations of bright pictures of baby animals. Best of all? It has a built-in squeaker!

Goodnight Moon (Margaret Wise Brown)




A bed time book for babies, taking you both on a journey with a little rabbit saying goodnight to his friends and family.

Baby Faces (Kate Merritt)




This is a book that bursts with colour and helps babies start to identify emotions associated with expressions.

Belly Button Book (Sandra Boynton)




An endearing hippo narrates a story about a child's favourite topic - tummies and belly buttons! This is a book which opens up even more opportunity for interaction with your baby during reading time.
Talk the talk
Don't feel reading is the only way to your child's language and speech prowess. Everyday talking and storytelling are powerful ways to spark imagination and bond with your little one.
Simply talk to your baby and respond conversationally to what will sound like utter baby babble. It's proven to help with speech development - even if you might feel silly in public.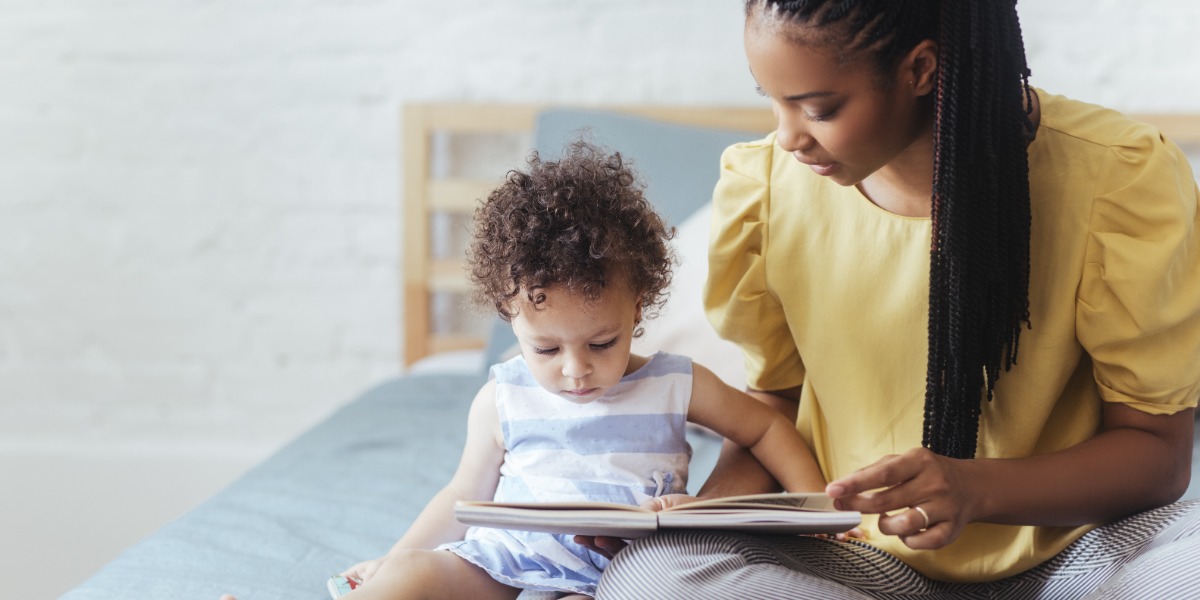 We've got news!
Supporting parents is our mission 😎 And we're super excited to have launched our new IOS app - it's ready for you to download!
Yep, we're on a mission to help you thrive. For us, thriving means parents equipped with the ideas and support needed for daily life with kids. Our app is full of ideas to help you in meltdown moments or hacks to bring the play back to brushing teeth, getting dressed and more.
Until the end of June, we're giving all parents the opportunity to use our app for FREE!