Today is the day teachers and parents have been anxiously waiting for: all schools in the UK are closing and there is no deadline for when they will be able to reopen. There has been an outpouring of appreciation for educators from the public with the top hashtag trending on Twitter #teachersareheroes.

Teachers singled out for praise
Over the last few weeks, the rest of the UK was urged to work from home and distance socially - teachers were told to carry on as normal, except in the instance of showing coronoravirus symptoms. Despite private worries about their own (and their families') health, teachers have continued to show up and work tirelessly.
And without a national directive from the Department of Education, educators have seemingly overnight pulled together online resources and created plans for families suddenly faced with continuing learning at home. Many teachers have been making home packs for their students and giving their personal details to parents to use freely.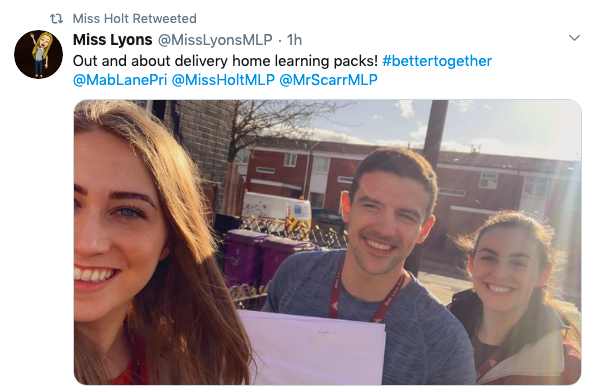 Not all schools are out
From Monday, some teachers will continue to go in and keep elected settings open. Schools will stay open for vulnerable children - such as those who have a social worker and children with special educational needs and disabilities - and for those whose parents are NHS staff and other frontline workers.
In essence, teachers are taking on an even bigger role in keeping society 'business as usual' as far as possible. They are freeing up childcare worries for vital workers while supporting families in creating home learning envrionments. This is made harder by the worries many face in keeping their settings financially afloat.
The Department of Education has released its own praise for educators. "We are grateful for the work of teachers and workers in educational settings for continuing to provide for the children of the other critical workers of our country. It is an essential part of our national effort to combat this disease."
The one undoubtable positive to come of the coronavirus: a new appreciation of teachers.