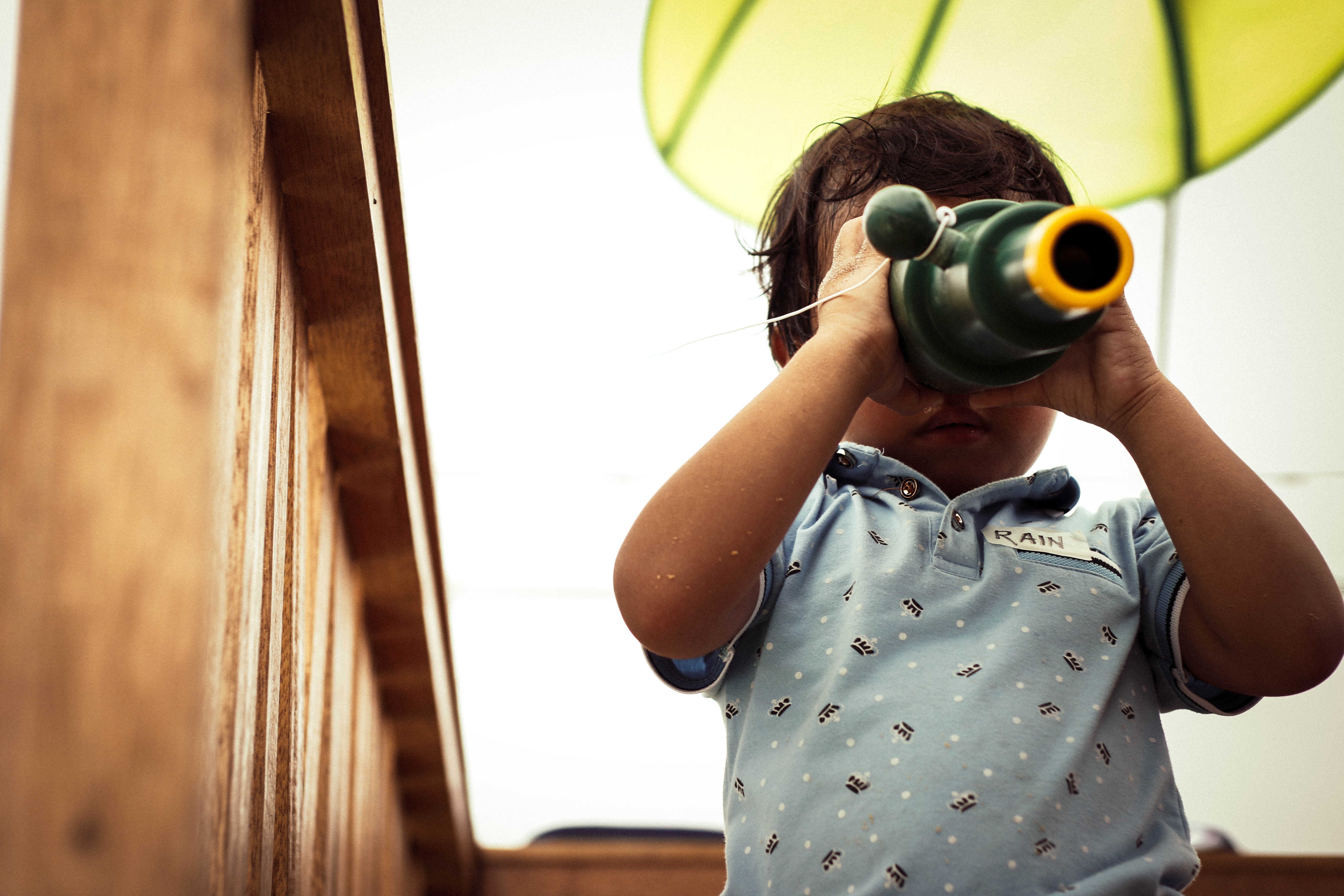 Comforting reminders for tired parents
We believe in the power of parenting. And play! Combine the two and you have a winning recipe for feeding your little one's brain with all the right stuff.
So do you need a crash course in education for your children to thrive?
"No," says Rachel Carey, an occupational therapist and mother of two small boys in South Africa.
"Children learn most through play that is free, spontaneous and fun. Given a safe, clean, nurturing environment, they will drive their own development and learning.This is particularly true for younger children. They are learning through experiential play and their sensory systems - touch, hearing, sight, and so on."
EasyPeasy is about supporting parents to better connect with their little ones, using play for enhanced learning. And giving a bit of advice here and there for parenting pain points. We're in awe of the job parents are doing during lockdown, and want to take a moment to remind everyone that pandemic parenting is just as good as pre-lockdown.
Our 4 takeaways for parents
It's OK to take a break
Putting your children in front of Frozen while you hide in your bedroom is also a perfectly natural response during the day! Just try to engage and be present with them where you have the capacity. You and your children don't have to get everything right, all the time, day in and day out.
And on days when it feels like everything is failing, remember 4 golden words: this is not forever.
Fun ideas for brain building
1. Imaginary Safari
Learning goal: being imaginative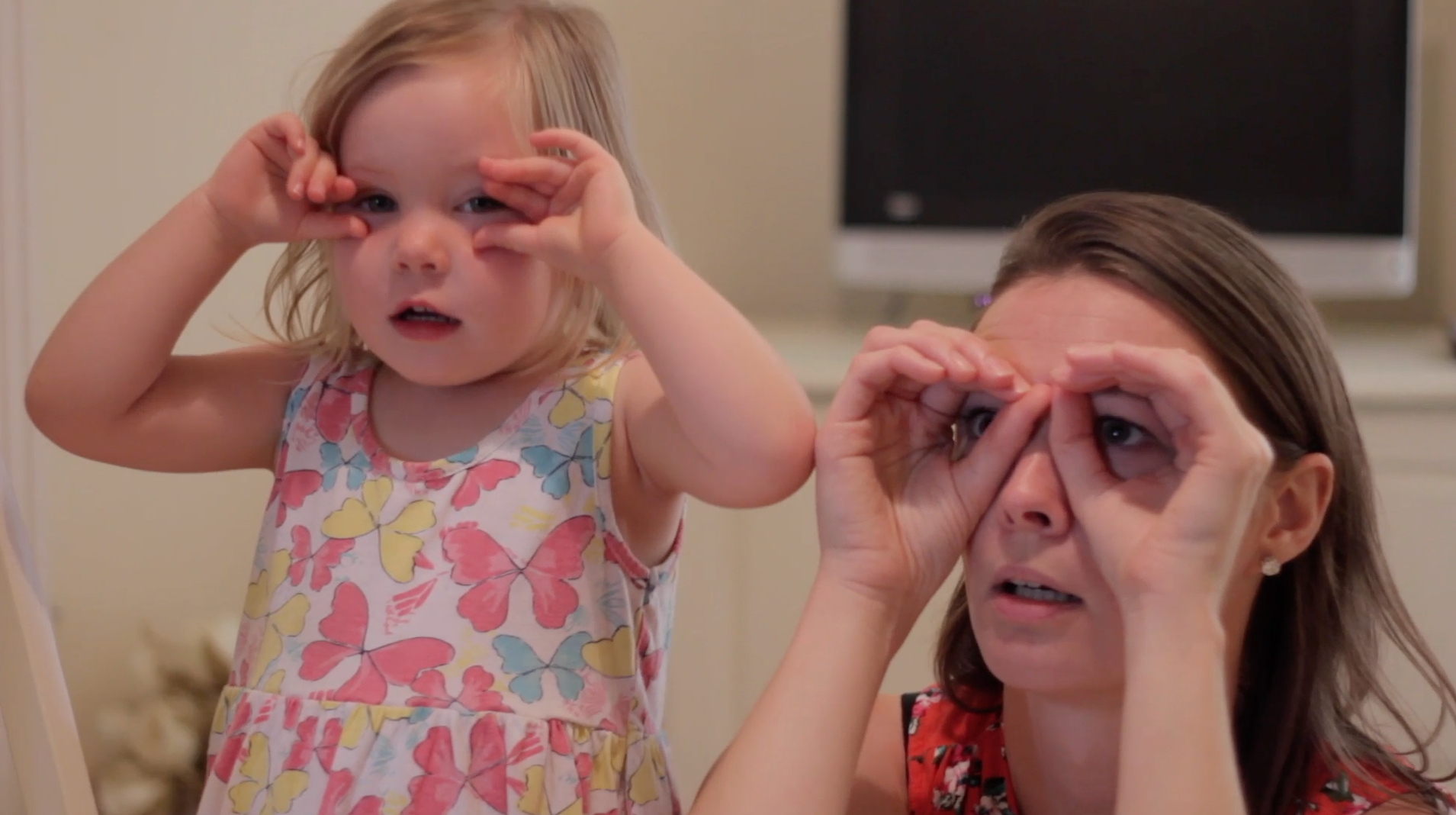 How to play:

Turn a room into an 'imaginary safari': you can create a fort or den out of chairs as your 'lookout'.

If your child doesn't understand the word 'safari' you can say: "we are looking out for animals".

Make pretend binoculars with your hands and scan the horizon; ask your child what they can see.

Encourage your child to describe the scene. Build on their ideas - for example, if they spot a giraffe, point out its long neck.

Keep looking out for lots of different animals and jungle activity.

Tip: Prepare for the game by looking through pictures of animals and naming them together. Or you can play with toy animals so your child feels inspired with some animal ideas.
2. Body tracing
Learning goal: Self-confidence and self-awareness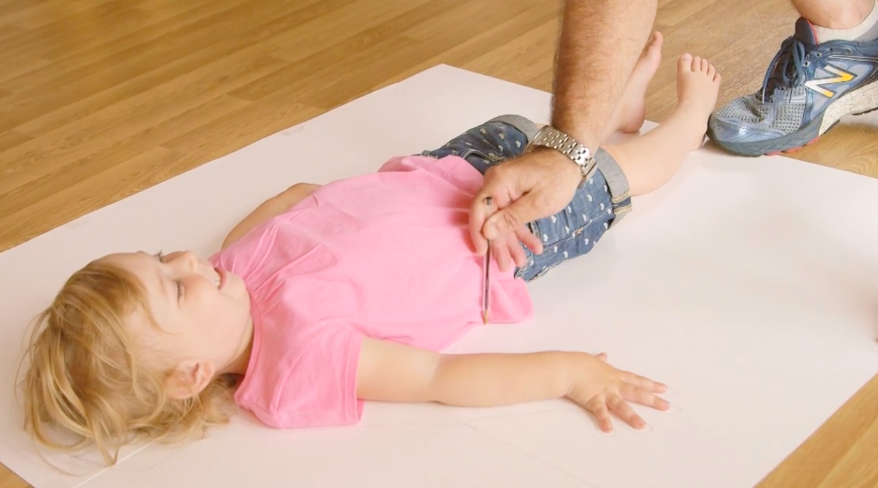 Ask your child to lie down flat on a large piece of paper on the floor and put on some relaxing music.

Trace gently around the outline of your child's body with a pencil and comment on their body parts as you go. Show your child their outline and draw in their smaller body features as you describe them and name them together.

Tip: This is a great opportunity to introduce new words - e.g. 'the thigh is the top part of my leg' or 'the ankle is the boney bit which joins my leg to my foot'.
3. The Laundrette
Learning goal: shape, space and measures
Put out some washing and ask your child to help you separate it into two piles: white clothes and coloured ones.

Explain that if white clothes go in with the coloured clothes; they change colour.

Praise your child when they sort things the right way. When your child is finished, ask them to put the white laundry into the washing machine.
For further support and reading, Julian Grenier from Sheringham Nursery has prepared a handy resource list for parents.
How to talk to your kids about coronavirus (article) https://www.pbs.org/parents/thrive/how-to-talk-to-your-kids-about-coronavirus
How you and your kids can de-stress during coronavirus (article) https://www.pbs.org/parents/thrive/how-you-and-your-kids-can-de-stress-during-coronavirus
https://www.unicef.org/coronavirus/how-talk-your-child-about-coronavirus-covid-19
NSPCC support for parents with young children:
https://www.nspcc.org.uk/keeping-children-safe/support-for-parents/cope-with-tantrums/
Babies and toddlers:
https://www.nspcc.org.uk/keeping-children-safe/support-for-parents/baby-parenting/
Staying safe online:
https://www.nspcc.org.uk/keeping-children-safe/online-safety/parental-controls/
Children home alone:
https://www.nspcc.org.uk/keeping-children-safe/in-the-home/home-alone/
Parenting if you have a mental health problem:
https://www.nspcc.org.uk/keeping-children-safe/support-for-parents/mental-health-parenting/
https://www.mind.org.uk/information-support/tips-for-everyday-living/parenting-with-a-mental-health-problem/parenting-and-mental-health/
If you have a disabled child:
https://contact.org.uk/advice-and-support/