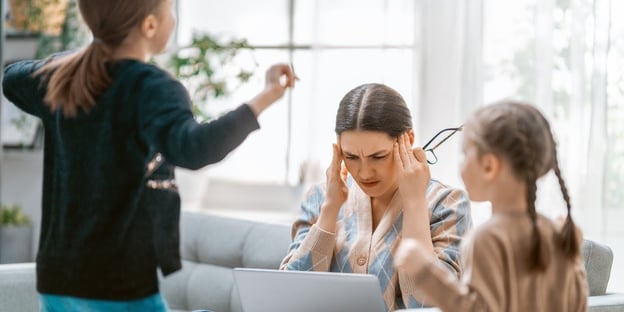 As we begin to come out of lockdown some of us may find these new changes difficult for our mental health.
The idea of coming out of lockdown when the scientific debate is ongoing may also be worrying for those of us who are more at risk from the virus, wondering whether it's safe for our littles to go back to school, or we are struggling with anxiety or a low mood.
Who struggles with mental health?
Mental health is something all parents are struggling with! Single dads. Mums juggling it all. Squabbling siblings. The couple who used to have grandparents helping out, and now don't. Those who have given birth and are struggling with know-how and confidence, or feel guilty for wanting more postpartum support.
We've shared some ways you can boost your wellbeing and better manage wobbles!
EasyPeasy tips for strengthening your mental health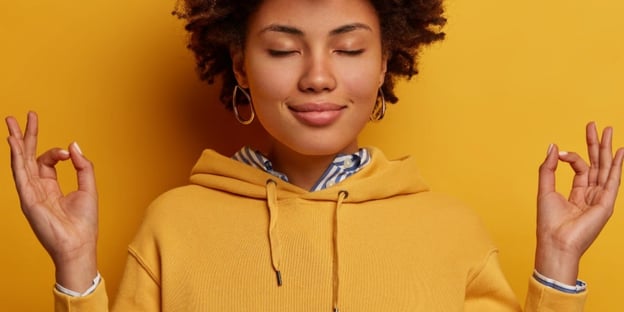 Be kind to yourself!
Few of us are raised with this message. Well, it's pretty important to get familiar with what it means in practice. Beating yourself up? Analysing all the ways you're not being a good enough parent? Shift focus to your own feelings and self-talk, and notice what you're thinking.
It's totally okay to want your kids to go back to school. To wish they could go away for an hour! To resent being a parent when others seem to have it so easy. It's okay to feel how you feel. And if you don't accept your feelings, you're being mean to the best person out there - you!
Plan meals and exercise ahead of time.
Making a meal plan for the week can make things a little easier, especially if you don't have your usual food in the cupboards. If you can, get someone in your home to take the kids away and let you cook and prepare meals ahead. Or, get your children involved with cooking and household chores! These are easy ways to teach them life skills and making them feel involved and important.
Celebrate what you've done well - and say it out loud.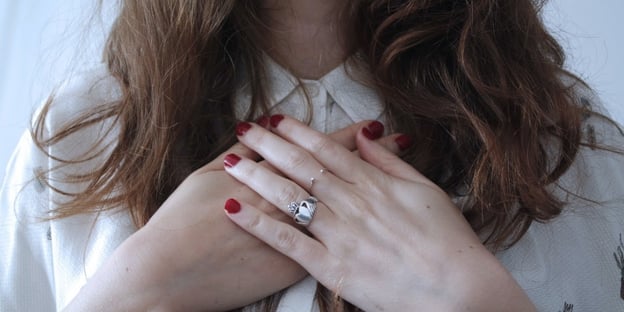 This is a tough one. When your kids are screaming for screen time, or at one another, it's easy to negate all the efforts you've put in to making lockdown life happy and playful. Force yourself to shift focus from your little ones to yourself. Look at the day in its entirety.
Did you get out of bed? Did you show your children love or get them breakfast? Any of these tasks are cause for celebration! You are also in a pandemic - not just your kids. You're doing a good job. It's up to you to take charge of reminding yourself!
Have fun!
Times might be difficult and it is normal to feel stressed or anxious. It's super important to switch your brain over sometimes and focus on having fun! Put on loud music, dance, buy a paddling pool just for you!
This will all be over at some point, and now is also the time to make memories for both yourself and your family. If you want some pretty cool tips to bring the fun factor to daily parenting, our new EasyPeasy App does just that!
Make space for imperfection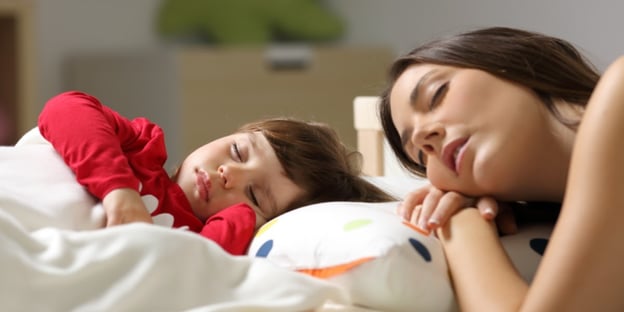 There is no perfect way to parent! Notice when you tighten up and judge your thoughts. It's normal to feel like a failure some days, but if your inner dialogue is endlessly negative, examine why you're being so self-critical.
Do you have an image of what great parenting looks like in your head? Are you striving to get to a perfect place? Well, the good and bad news is - you're never going to get there! Because you're the best parent for your child, and you're doing the best you can.
Not sure what the best is? Feeding, loving, playing and housing your little ones is a pretty good start! Ditch the over-analysis and social media comparisons. Unfollow or mute people who trigger you. You are you - and that's a cause for celebration!
Allow your children to feel their feelings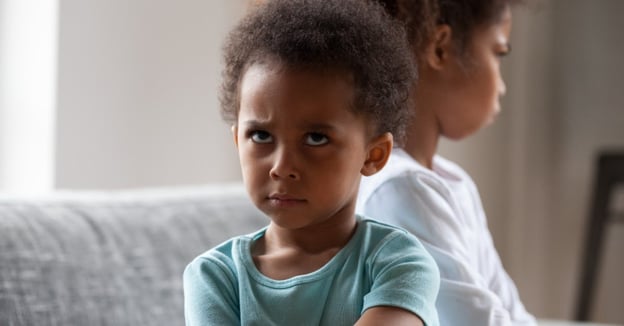 Are your kids squabbling? Are they acting out? Sleep disruptions, tantrums, behavioural changes are pretty normal during times of stress or change. Support your children, but remember that you don't have to fix their feelings.
We're all struggling, and being present with one another (regardless of age) is the best support we can give. It's super tough, but your children are in a pandemic too - and they will grow and learn in their own way through this. Just show up and accept their feelings - whatever these look like.
Build in quality alone time
It can seem impossible to make time for or think about yourself, but this is the time when you need it most. All parents need personal alone time and it's okay to find and take it! If there are other adults in your house, give the gift of alone time to one another regularly.
Getting mental health or parenting help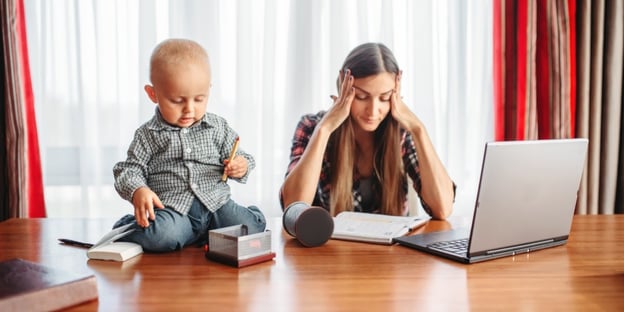 Reaching out is a sign of strength. Whether it's via chat forums like Netmums or more dedicated helplines, support really makes a difference. For more ideas, check out these three help lines open for you.
Family Lives offers a confidential and free helpline service for families in England and Wales. Call 0808 800 2222 for emotional support, information, advice and guidance on any aspect of parenting and family life.

The Samaritans offer confidential emotional support 24 hours a day. Call 116 123 or email jo@samaritans.org.uk

For support in a personal crisis, Text Shout to 85258. Shout can help with urgent issues such as suicidal thoughts, abuse or assault and relationship challenges.
While you're here
We're super excited to have launched our new IOS parenting app - it's ready for you to download! The EasyPeasy App is full of ideas to help you in meltdown moments or hacks to bring the play back to brushing teeth, getting dressed and more.
Enjoy shared moments and developmentally based games with your little ones - through the routines and chores of daily life!